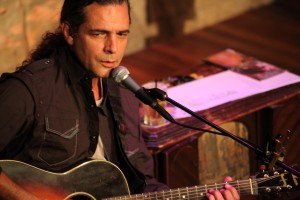 Written by: Travis Reinke
In the music industry there are performers, songwriters, and recording artists. Most accomplished artists are really good at at least one of these, but very rarely do you find someone that can pull off all three as well as Chuck Cannon. Here at Real Life Real Music, we get to mingle with some of the best singer/songwriters in the industry. Some come through and have great stories about songs that we all know. Some grace us with a great performance, but it is very rare that we get the privilege to spend a few hours with someone who has mastered all three. We had that very opportunity to hang out with one of the most talented, inspiring, heart-felt, genuine songwriters I have ever come in contact with.
Chuck Cannon is one of those guys that not many people know… but they know his songs. You would never know it by meeting and talking to him, but his songs have been picked up by artists such as Willie Nelson, Dolly Parton, Billy Dean, Toby Keith, among many others. You think that you love these songs now, but once you hear the inspiration behind the life of these songs, coupled by the emotion that Chuck draws out of every live audience member that hears them, you can't help by feel connected in a very deep, passionate way to the spiritual stories he tells.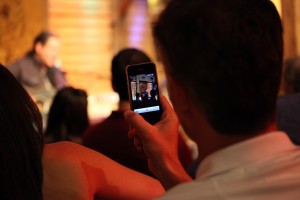 The night was filled with a range of emotions from tears to gut-busting laughter as Chuck shared a piece of his soul with Real Life Real Music host and fellow songwriter, Kyle Hutton, and the fortunate members of our live audience. The very fact that half of the crowd stuck around after the official radio taping was over in hopes that Chuck would return to the stage speaks volumes. After a short intermission, Chuck gave us all another hour of some of the most spiritual, thought-provoking words of wisdom set to the soulful sounds of his vintage 1945 Gibson LG-2 acoustic guitar reverberating off the walls of the 160-year-old barn walls of Dosey Doe. The son of a Pentecostal preacher, you would think that he might have missed his calling. However, when you hear him perform, there is no doubt that he is doing exactly what he is supposed to do… write and perform songs.
If you missed the live show, look for the rebroadcast coming up soon on one of our syndicated radio stations across Texas. Be sure to check back here often and visit us on Facebook for the latest pictures and videos from this amazing show.
Here is the story behind one of Chuck Cannon's songs that George Strait recently recorded called Poison:
For more videos, visit our YouTube channel.